GOVERNMENT & POLITICS (EDX)
A2 Course Outline
What Is Government & Politics A2?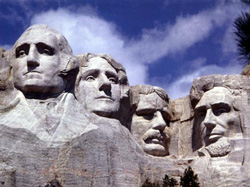 Government & Politics at A2 requires more analytical thought than the AS. Topics are examined in greater depth and the final exams are longer than the AS.
Students will study the American Political System in detail and research the dynamics of the power struggles between the holders of power in America. It will be suited to students who enjoy listening to political debates and watching the activities of American politicians and of government. Candidates should take a keen interest in American current affairs and read an international daily broadsheet newspaper.
Students will develop a keen interest in who exactly has power and authority in the American Political System and whether they are accountable for the power they use. Candidates will be familiar with key concepts such as Representation, Power, Authority, Military Industrial Complex, Supreme Court, Congress, PAC's, Constitutions, Pluralism and Separation of Powers.
Students will face questions such as:
"Does the President have too much power?
"Is Congress effective?"
"Are American Pressure Groups too powerful?"
"Has the Supreme Court overstepped its boundaries?"
"Does Federalism work?"
What Skills Will Students Develop When Studying Government & Politics?
Government & Politics enables students to maturely understand how America governed which will be an asset when working within a business environment.
Students will be able to use the political system for their own benefit and will have a healthy grasp of issues that affect their everyday lives.
After completing the subject, students will confidently be able to debate political issues and learn the skills of persuasive argument and counter-argument.
Students will develop their essay writing skills during the course and will have to assimilate information and present it in a clear and concise way.
Government & Politics (EDX) A2 Specification

Unit Three
90 Minutes
90 Marks
25% of A2 Exam

Representative Processes in the USA
This exam focuses on the nature of American Democracy, Elections, Political Parties, Pressure Groups and Racial and Ethnic Politics.

Unit Four
90 minutes
90 marks
25% of A2 Exam

Governing The USA
This exam focuses on the Structure of the American Constitution, the Role of Congress, the President, Federalism and the Impact of the Supreme Court.
Structure of the Course
This course will be taught for 6 lessons per week. Homework will be set weekly and deadlines must be adhered to. Reading of textbooks and political coverage in broadsheet newspapers and American newspapers is essential.
Recommended Reading
Politics in the USA M J C Vile
ISBN 978-0-415-41418-0 Routledge