SOCIOLOGY (AQA)
A2 Course Outline
What Is Sociology at A2?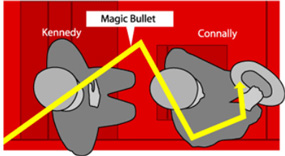 Sociology at A2 requires more analytical thought than the AS. Topics are examined in greater depth and the final exams are longer. The subject matter is more academic and emphasis will be placed on the studentís ability to research the topic and improve their essay writing skills. Students will be tested at regular intervals.
Sociology at A2 examines the power structure of Britain and America. Candidates will learn contrasting perspectives on who actually holds power in advanced industrial societies and whether power is concentrated or dispersed. Candidates will learn about the ideologies of political parties and the impact of the Mass Media on the Political Process. Candidates must know about voting behaviour and the use of opinion polls at elections.
Students will learn about Crime and Deviance and how the crime rate is compiled. Different theoretical perspectives will be evaluated and the impact of Race, Gender and Class on committing crime, such as White Collar Crime. Students will learn different competing explanations of Suicide and whether it exists based on the value judgements of the coroner. Students will develop a keen interest in the theoretical perspectives found in sociology, such as Functionalism, Marxism, Feminism, The New Right, Post Modernism, Interactionism and Positivism. Students will learn about the various methodologies employed by sociologists to gain their data.
Students will face questions such as:
"Is power concentrated in the hands of the ruling class?"
"Is there class re-alignment in Britain today?"
"What are the explanations of working class crime?"
"Does Suicide exist?"
"Is sociology a science?"
What Skills Will Students Develop When Studying Sociology?
Sociology enables students to maturely understand how the society works.
Students will be able to use their sociological awareness to be critical of what others take for granted. They will see issues from a variety of different viewpoints.
Students will develop problem-solving skills in applying their knowledge of the sociology to different social situations.
Students will develop their essay writing skills during the course and will have to assimilate information and present it in a clear and concise way.
SOCIOLOGY (AQA) A2 Specification

Unit Three
90 Minutes
60 Marks
20% of A2 Exam

Power and Politics
This exam deals with the definition of power, who exercises power in modern capitalist societies, types of democracy, use of opinion polls, ideologies of political parties, voting behaviour and the impact of the mass media on politics.

Unit Four
120 Minutes
90 Marks
30% of A2 Exam

Crime & Deviance and Theory and Methods

This exam covers why criminality and deviance exist in society. Topics include whether the individual or society is to blame for crime, whether the government can do more to prevent crime, globalisation of crime and the sociology of suicide.

This exam also deals with methodological and theoretical issues such as 'Is Sociology a Science?' Candidates must answer one question on sociological research methods in context to crime and deviance and one question on theory and methods.
Structure of the Course
This course will be taught for 6 lessons per week. Homework will be set weekly and deadlines must be adhered to. Reading of textbooks and sociological coverage in broadsheet newspapers is essential.
Course Textbook
| | |
| --- | --- |
| | Sociology: Themes and Perspectives Haralambos & Holborn 7th Edition |