EFL (IELTS)
Intermediate Course Outline
What is EFL Intermediate?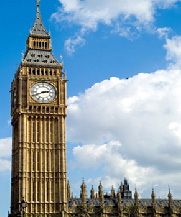 The EFL Intermediate course is designed for second language speakers with limited experience of using English in either an academic or a social context. Students will focus on general language development by improving the basic communication skills: reading, writing, speaking, and listening. Candidates will also be introduced to strategies for achieving high scores in the IELTS exam, the qualification that will be attained at the end of the course. Each month students will do one complete mock IELTS exam. There will also be an emphasis on current affairs and culture in order to make the course more interesting and organic.
The class will offer students practical help with other courses by giving them assistance with English language related problems they may encounter in completing reading or writing assignments. Individuals who show notable improvement will be allowed to move up to the Advanced EFL class.
Exam Centres
Although Albemarle does not itself host IELTS examinations, there are various centres within close proximity of the college where students will be able to go as an alternative. These include, International House, Southwark College, University of Westminster and Middlesex University.
EFL (IELTS) Specification

Unit One
60 Minutes
25% of Exam

Reading: Students will be assessed on their fluency in reading from selected passages and texts.

Unit Two
45 Minutes
25% of Exam

Listening: Students will be given various pieces to listen and will have to demonstrate a good comprehension of spoken English.

Unit Three
10-15 Minutes
25% of Exam

Speaking: Students will be required to make a short oral presentation which will test them on the quality of their spoken English.

Unit Four
60 Minutes
25% of Exam

Writing: Students will be assessed on their ability to structure and produce written work in English.
Structure of the Course
This course will be taught in 2 lessons per week. All written assignments are conducted in class. Students will have the opportunity to choose 1 article which they will read in class and then provide an oral report. In addition to this, 1 article will be chosen for them by the teacher. All of these articles will be from approved newspapers or magazines.
Course Texts
Approved newspapers include The Guardian, The Independent, The Times and The Telegraph. Examples of approved magazines include The Economist, The Scientist and National Geographic.