ENGLISH LITERATURE (Edexcel)
A Level Course Outline
Who should study English Literature?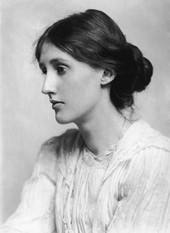 Anybody hoping to study English at A-level must enjoy reading books and writing essays. You will already be a keen reader outside the classroom. English Literature at A-level has a depth and scope that is far beyond GCSE and even AS-level courses. English A-level can be very challenging, but this means that it can also be deeply rewarding. During your A-level course, you will study a selection of classic and contemporary prose, poetry and drama. You will be expected to articulate your ideas in class and on paper. English Literature works very well with almost any other subject, but particularly History, Philosophy, Religious Studies, Psychology and languages.
What does the course aim to do?
English A-level courses aim to develop your ability to interpret and write about literary texts. The Edexcel syllabus allows you to study a wide range of texts from different historical periods. The course also puts an emphasis on independent thinking, assessed through one 3,000 word coursework essay.
Course structure
Component 1: Drama
Texts:
Shakespeare, Hamlet
Christopher Marlowe, Dr Faustus
Examination:
2 hours 15 minutes – Open book – 30% of A-level
Section A: one essay question on Hamlet
Section B: one essay question on Dr Faustus
Component 2: Prose
Texts:
Emily Bronte, Wuthering Heights
Virginia Woolf, Mrs Dalloway
Examination:
1 hour – Open book – 20% of A-level
One comparative essay on Wuthering Heights and Mrs Dalloway.
Component 3: Poetry
Texts:
Poems of the Decade: An Anthology of Poetry 2002-2011
Philip Larkin, The Less Deceived
Examination:
2 hours 15 minutes – Open book – 30% of A-level
Section A: one essay on an unseen poem and one poem from Poems of the Decade
Section B: one essay question on The Less Deceived
Non-examination assessment (coursework)
One 3000 word essay comparing two linked texts – 20% of A-level.

Texts:
With the guidance of your teacher, you will choose two texts by the same author, two texts from the same period, or two texts linked by a theme. For example:
Author: Samuel Beckett – Waiting for Godot and Happy Days
Period: The Romantic period – John Keats and S. T. Coleridge
Theme: Science and society – Frankenstein and Never Let Me Go
What skills will you develop?
English Literature helps you to develop a wide range of skills. For a start, you will develop your ability as an independent reader and thinker. The analytical skills that you will build in your study of literature will be applicable in many other fields. You will be doing a lot of writing, so you should expect to develop an ability to write clearly and articulately and to assemble complex arguments. The ability to write well is an advantage in every university course and in every workplace.
What will you find challenging about the course?
You should not underestimate the sheer volume of reading required for this course. The independent work required for the coursework element can be hugely rewarding, but it can also be very difficult, as, perhaps for the first time, you will be expected to develop you own arguments and interpretations about the books that you are reading. You will be expected to write long, detailed, carefully referenced essays. Making the transition from GCSE and AS can be challenging for many students.
Structure of the course
You will have six one-hour lessons per week.
Homework will be set weekly and deadlines must be adhered to.