FURTHER MATHEMATICS (PEARSON)
AS Course Outline
What is Further Mathematics AS?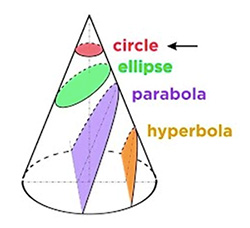 Further Mathematics AS extends above the standard Mathematics A Level. It strengthens university applications in Mathematics, Sciences and Social Sciences, or it may be studied to take your understanding of Mathematics a few steps deeper and a few topics wider than the standard A Level.
It also gives you the chance to study Applied Mathematics more deeply and increase your knowledge in an area of particular interest, skill or assistance to other studies.
You do more Mechanics (which will compliment studies in Physics) and Decision Mathematics (which will enhance your studies of Computer Science, Economics or Business-Studies).
Further Mathematics AS is accessible to students who are doing well in Mathematics A Level, typically those on course for a A grade or higher, extending and broadening your knowledge without the formidable challenge of the full Further Mathematics A Level, which requires a much greater degree of problem solving skills.
What Topics will I study?
In Core Pure Mathematics 1 you will:
Find out what matrices are and learn to manipulate them to transform data and co-ordinates as used in Economics, Science, Graphic Design and Computer Science.
Find out how to prove general relationships by inspecting just a few cases
Discover what happens when we imagine the square root of a negative number, an idea that has shed light in, for example, the world of Quantum Physics.
Learn how to generate approximate numerical answers to problems.
In addition you study Applied Mathematics. Mechanics provides you with skills to model motion, forces and stability.
Decision mathematics introduces techniques to plan for optimal efficiency, providing management and leadership skills as well as the logical foundations of computer programming.
FURTHER MATHEMATICS (PEARSON) Summary of Content at AS
Course Content
Core Pure Mathematics 1:
Series, complex numbers, numerical solutions of equations, co-ordinate systems, matrix algebra, proof.
Further Mechanics 1:
The study of forces and motion, building up from Newton's laws in one dimension with a constant force to more dimensions, variable forces and composite bodies.
Further Statistics 1:
Looking at three different distributions in detail as well as Chi squared tests.
Structure of the Course
Lessons are taught by specialist teachers who will guide you through worked examples and past papers questions. Students are required to take detailed notes to consolidate at home and use to complete homework assignments. Guidance will be given on exam technique. All components of the course are taught alongside one another.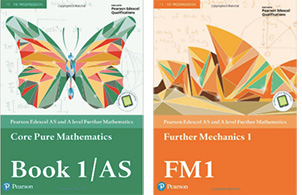 Introductory Reading
Number: A Very Short Introduction by Peter M. Higgins
Core Textbooks
Edexcel AS and A level Further Mathematics Core Pure Mathematics Book 1/AS Textbook
Edexcel AS and A level Further Mathematics Further Mechanics 1
Recommended Reading
Euler: The Master of Us All William Dunham
Letters to a Young Mathematician Ian Stewart