MEDIA STUDIES (Eduqas)
AS Course Outline
Who should study this course?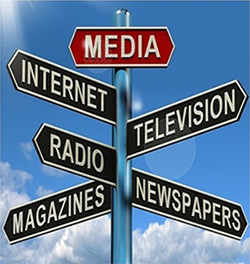 Students with an academic background and who are creative and artistic. It would complement any subject combination, including English Literature, Psychology, Sociology and Politics. Anyone who wants to study the way in which the media influences our daily lives should study this course.
What does the course aim to do?
Through studying media studies students will view, evaluate and analyse a variety of media products and develop practical skills spanning a range of media forms. They'll also refine their debating skills through the discussion of contemporary issues from a range of perspectives.
Which topics will I study?
AS-level Media Studies engages students in the study of media products in relation to the four areas of the theoretical framework: media language; media representation; media industries; media audiences.
Students are required to study media products from all of the following media forms:
Audio-visual forms (TV, film, radio, advertising , video games and music video)
Online forms (social and participatory media, video games, music video, newspapers, magazines, advertising and marketing)
Print forms (newspapers, magazines, advertising and marketing)
What Skills Will I Develop?
You will be able to use the media for your own benefit and will have a healthy grasp of issues that affect the production of different media.
You will be able to analyse everyday media texts, understanding the reasons for technical elements and their use.
You will develop your writing and presentation skills during the course and will be able to assimilate information and present it in a clear and concise way.
MEDIA STUDIES (Eduqas) Summary of Content at AS
In addition to the various forms of mass media already outlined, the course makes an in depth study of two types of medium: the long form TV drama of the type made popular by online streaming services such as Netflix; and the convergence between print media and the internet. Both of these media are studied in detail with reference to specific case studies.
There is also a coursework element which is set by the examination board at the start of the new academic year. This gives students the opportunity to put some theory into practice by creating a form of mass media outlined in the coursework brief.
Structure of the Course
This course will be taught for 5x 1hour lessons per week. Homework will be set each lesson and deadlines must be adhered to. The course will involve a substantial amount of essay writing, so please be prepared for this.
Introductory Reading
Media Studies: The Basics Julian McDougall, Routledge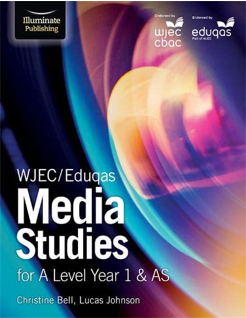 Core Textbook
Eduqas Media Studies For A Level Year 1 and AS Student Book - Revised Edition
Further Reading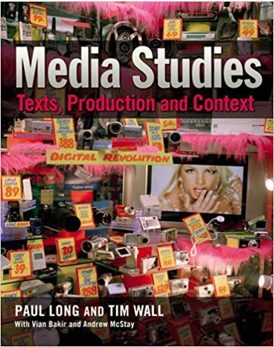 Media Studies: Texts, Production and Context Paul Long, Tim Wall, Routledge