RUSSIAN (PEARSON)
A Level Course Outline
Why choose Edexcel A Level Russian?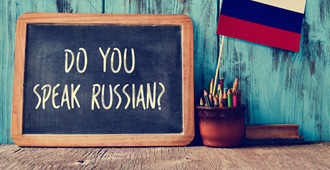 Languages should appeal to all students, and the new Edexcel A Level in Russian has been developed to inspire all students who have an appreciation of the language, literature, film and culture of the Russian-speaking world. Edexcel has designed a motivating course of study that will enable students to develop an advanced level knowledge and understanding of the Russian language, the culture of Russia and other neighbouring countries, as well as practical and valuable language and transferable study skills. This specification will help to prepare students for higher education and enhance their employability profile.
Inspiring and engaging themes: The qualification features familiar and popular themes as well as some new content that provides clear links to some of the most fundamental and interesting aspects of the culture of the target language country and communities.
Popular literary texts and films: A rich choice of literary texts and films that includes contemporary and more classical titles, together with authentic source materials from Russia and the wider Russian-speaking world.
Rewards creativity: The assessments place an emphasis on spontaneity and grammar, as well as providing plenty of opportunities for students to apply their knowledge independently and creatively. Clear mark schemes encourage students to develop ideas and use language to persuade and analyse and give critical responses in their writing and speaking.
Clear and coherent structure: The qualification has a straightforward structure with four engaging themes - Changes in Russian Society; Political and Artistic Culture in Russian-Speaking Communities; Immigration and Multicultural Society: Changes in the Life of a Big City (Moscow or Saint Petersburg); The Last Years of the USSR (Gorbachev and Perestroika). The four themes are studied alongside two works (either two literary texts or one literary text and one film) and are assessed through two externally-examined papers and one teacher-examiner conducted speaking assessment (oral).
Manageable content: Content is manageable and appropriate, so that students can be confident that they have enough time to cover what they need to at the appropriate depth.
Continuous progression: The exam content builds on the understanding developed at Key Stage 4 and AS Level and gives students the opportunity to learn and apply important transferable skills in critical thinking and analysis, enabling them to make a smooth transition to the next level of study.
RUSSIAN (EDX)
A Level Specification
Paper 1: Listening, reading and translation (Paper code: 9RU0/01)
Written examination: 2 hours
40% of the qualification
80 marks


This paper draws on vocabulary and structures across all four themes. Students are not permitted access to a dictionary during the examination.

Section A: Listening (30 marks)
A listening assessment based on a recording, featuring male and female Russian speakers. Students will respond to comprehension questions based on a variety of contexts and sources.

Section B: Reading (30 marks)
A reading assessment based on a variety of text-types and genres where students will have to respond to comprehension questions.

Section C: Translation into English (20 marks)
An unseen passage to be translated from Russian to English.

Paper 2: Written response to works and translation (*Paper code: 9RU0/02)
Written examination: 2 hours 40 minutes
30% of the qualification
120 marks

This paper draws on the study of two Russian works: either two literary texts, or one literary text and one film.

Text/Film Used in 2023
"The Queen of Spades" by Pushkin 1834

"Prisoner of the Mountains" (film) by Sergey Bodrov 1996 "A Week Like Any Other" by Natalya Baranskava, 1969

Section A: Translation (20 marks)
Students translate an unseen passage from English into Russian.

Section B: Written response to works (literary texts) (50 marks)
Students must write an extended response on either one or two of the literary texts. Students select one question from a choice of two for each of their chosen literary text(s). If a student answers questions on two literary texts then they do not complete section C.

Section C: Written response to works (films) (50 marks)
Students who answer only one question from a literary text in Section B must now write an extended response on one of the films listed. Students select one question from a choice of two for their chosen film.

Paper 3: Speaking (*Paper code: 9RU0/03)
Internally conducted and externally assessed
Total assessment time: between 21 and 23 minutes, which includes a single period of 5 minutes' formal preparation time
30% of the qualification
72 marks

Task 1 (discussion on a theme)
Students discuss one theme from the specification based on a stimulus containing two different statements.

Task 2 (presentation and discussion on independent research)
Students present a summary of the key findings of the written sources they have used for their research and answer questions on this. They then have a wider discussion on their research.
Further Reading/Films:
"The Cherry Orchard", the play by Anton Chekhov, 1904
"Sonichka" by Ludmila Ulitskaya (novel), 1992
"Revisor" by Nikolai Gogol (novel), 1836
Film "Burnt by the Sun", by Nikita Mikhalkov, 1994