Albemarle Staff
The Principals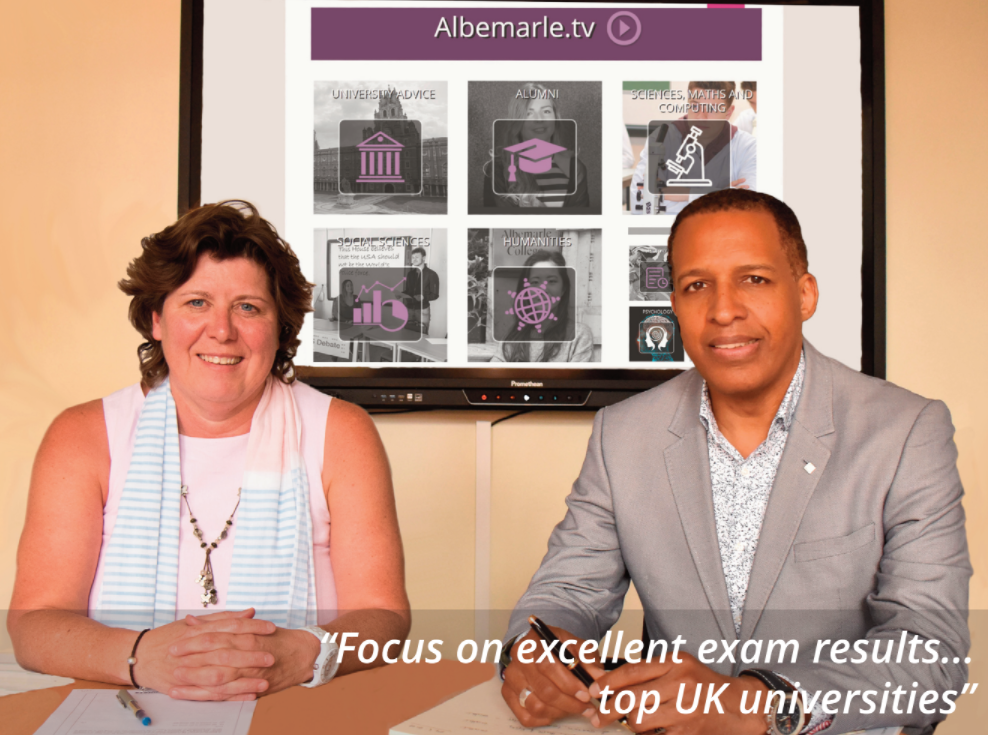 Albemarle's founders and Principals, Beverley Mellon and James Eytle, had two key objectives when establishing the college: achieving excellent examination results and success in placing students at the top UK and US universities.
Beverley and James have used their considerable experience in teaching and careers counselling to guide students in choosing the right subjects and selecting the career path that best fulfils their needs.
Beverley entered the teaching profession having trained initially as an Accountant and retains strong links with the banking and accounting sectors, useful for mentoring students wishing to enter these professions. She is a graduate in Maths & Computer Science from Cardiff University.
James read Biochemistry at King's College, and maintains his connections to the world of medical and pharmaceutical training, providing practical guidance and advice to candidates with aspirations in these areas. James is responsible for overseeing the college's highly successful Medical Sciences Programme including the International Medical & Dental Programme which provides routes to training in Europe.
James and Beverley have vast experience in liaising with university admission officers and have established a close network of contacts in the university sector.
Senior Staff
Stephen Bailey, Vice Principal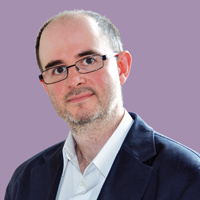 Steve is a graduate of the University of Nottingham where he studied Law and Politics, and later completed a PGCE(FE) at Cardiff University. He is Vice Principal at Albemarle and teaches Sociology and Politics. Steve is one of our Curriculum Managers overseeing the degree and career choices of humanities students at the college.
Ashley Richardson, Director of Studies, Head of Philosophy and Psychology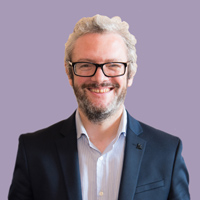 Ashley is a graduate from Cambridge University and he also studied Philosophy and Psychology at Toulouse University, France. He has twenty years experience as a teacher at both schools and universities. He teaches Psychology and Philosophy at the college and is also responsible for overseeing the college's Mock exam programme. An avid Arsenal supporter Ashley is also keen on travelling and is fluent in Italian, French and German.
Stuart Prendergast, Director of Studies, Head of Chemistry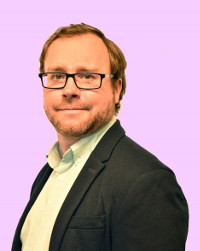 Stuart is our newest Director of Studies and has been at Albemarle for over 10 years. A graduate of the University of Nottingham where he studied Chemistry, Stuart completed his teacher training at the University of Birmingham and he has also completed a Masters in Education at UCL. Stuart has taught internationally in China and Hungary and he has travelled extensively through Europe, Asia, South America and Canada. Stuart has special responsibility for the ALIS & YELLIS programmes at Albemarle.
Ainsley Macphee, Admissions Manager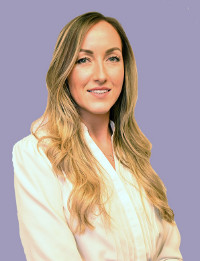 Ainsley studied at university in Edinburgh and worked in the hospitality industry before joining Albemarle as Admissions Manager in 2019. She enjoys helping students and their families through the admissions process and during their programme with us, ensuring they receive support with every stage of their journey. She has a keen interest in interior design as well as learning foreign languages. Ainsley also enjoys travelling and reading true crime literature.
Mo Aneizi, Director of Operations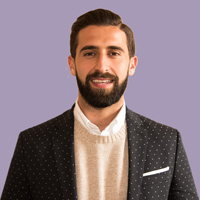 Mo gained a BSc in International Politics from City University. He joined the staff of the college initially as the Marketing and Communications Assistant, before taking up his current position responsible for the day to day operations and branding of the college alongside overseeing exams administration.
Mo has a strong interest in Football, having had trials with Arsenal youth and then going on to captain his university's football team.
Mohnish Sharma, Head of Economics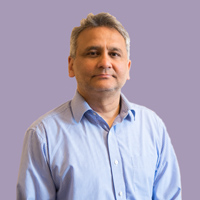 Mohnish has a Master's degree from Cambridge University and a BA in Economics from the University of London. He completed his PGCE teaching qualification at the Institute of Education, London. Subsequent to completing his PGCE, Mohnish worked as a chartered accountant with KPMG, and so is able to give advice to students wanting to pursue a career in finance. Outside of work, Mohnish is a member of various cultural and artistic institutions such as the British Film Institute, the National Theatre, the British Museum and the National Army Museum. He is also a member of both the England rugby and football supporters clubs and enjoys going to Twickenham and Wembley to watch them in action. Mohnish also travels extensively.
Chris Mason, Finance Administrator/Office Manager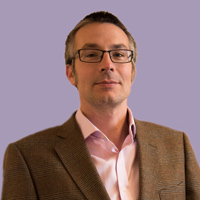 Chris originally began working in finance as an Auditor for one of the UK's top firms. He was elected as a member of the AAT in 2002 and has since worked as a Finance Officer in a number of companies. He joined the team at Albemarle in August 2005. He has recently taken an interest in learning foreign languages as well as regularly taking part in Triathlon events across the country. Chris also plays saxophone in a Jazz Funk band, playing at various venues around the UK.
Rob Smith, Head of Photography & Design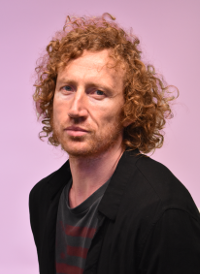 Rob has a PGCE from the University of Exeter also has an MA in Photography from University College Falmouth. Rob used to be a university lecturer in Photography and a practicing photographer having had group and solo shows in London and the UK. His work has been published in Daily Telegraph publications and a variety of editorial magazines. He has travelled extensively around the world photographing both professionally and for his own personal pleasure. Along with his passion for photography, Rob enjoys music and is an amateur guitarist.
Harry Williamson, Subject Lead: Film & Media Studies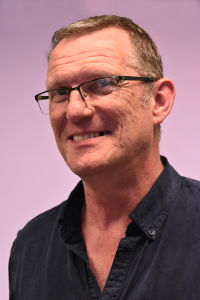 Harry is a graduate of the University of Glasgow and gained a masters degree and doctorate in Media Studies with a specialist expertise in documentary film. He has studied and taught at a variety of UK universities before completing a PGCE, in Bristol, and concentrating on teaching and learning in schools. Following a seven year period working in Sixth Form education, Harry took a sabbatical year to teach English in Thailand before taking up his post at Albemarle.
Harry is also a keen photographer and short video maker - something he likes to combine with his love of motorcycles.
Sana Rasoul, Subject Lead: Politics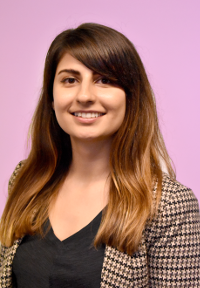 Sana heads the Politics Department at Albemarle. She has a BA in Politics and MSc in International Relations from the School of Oriental and African Studies, University of London. She also runs a bi-weekly 'Politics Taster' session which explores issues that are outside the formal syllabus. Sana is a keen Formula One fan and a passionate supporter of the Red Bull team. She is also an agented author - with a children's novel in progress.
Joanne Tant, Subject Lead: Geography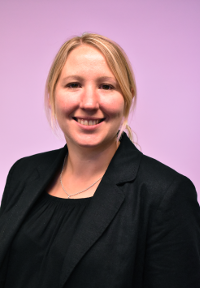 Joanne achieved a PGCE in Geography at Canterbury Christ Church University, having previously completed her BSc at Plymouth University. Joanne has over 10 years teaching experience including delivering The Duke of Edinburgh Award, as well as teaching Citizenship and Religious Studies. Joanne has a passion for travel and the outdoors, which she uses to inspire students through their studies.
Antonio Ferragamo, Senior Business Teacher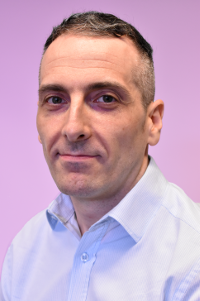 Antonio studied business at Hertfordshire University and worked in the banking sector prior to being a teacher. He completed a PGCE and MA in teaching at the institute of education in London. Antonio has taught on various business-related courses throughout his teaching career to date. In his spare time Antonio enjoys playing the guitar and listening to music.
Olivia Mariner, Head of Maths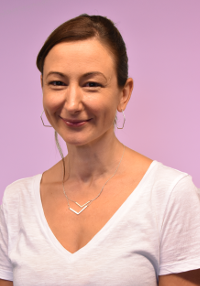 Olivia read Mathematics and Physics at Manchester University, later completing a Graduate Certificate in Mathematics followed by a PGCE at the University of London. Olivia's ten years of teaching experience includes a year in a Japanese High School as well as developing her pedagogy in a variety of schools across London. Outside of the classroom, Olivia is a keen pianist and enjoys gardening and foreign travel.
James Dumbrell, Subject Lead: Computer Science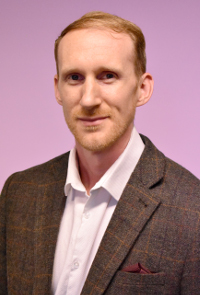 James has been teaching A Level Computer Science since 2008. In recent years James has provided training for aspiring Computer Science teachers, ensuring they have the skills and knowledge to teach the subject effectively at both GCSE and A Level.

In 2018 James trained as an Examiner for OCR A Level Computer Science, learning the most effective ways for students to achieve top marks in the examined components of the course. In 2019 he worked with a certified Coursework Moderator to develop an optimised system for delivering the project, which is the coursework element of the course.

In his free time James loves the great outdoors, so any activities like hiking, rock climbing, canoeing, caving and via ferrata are how he likes to spend his time. He is also a trained paragliding pilot and has enjoyed other extreme sports such as skydiving, bungee jumping, canyoning and coasteering. He is also a digital music producer with some of his work being released through a digital record label. However, even with all these hobbies he always makes time to spend with his family as this is always number one.
Lesley Swarbrick, Senior Psychology Teacher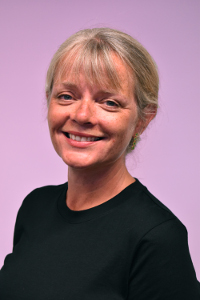 Lesley graduated from the University of Sheffield, where she studied Psychology, and then went on to complete her PGCE in Science. Lesley has a Post Graduate Certificate in Autism Spectrum Conditions and Learning in addition to an MSc in Clinical and Community Psychology.

Lesley embarked on her teaching career in Liverpool before moving to London where she was a Deputy Head teacher at a secondary school for twelve years.
Caroline Lederer, Subject Lead: French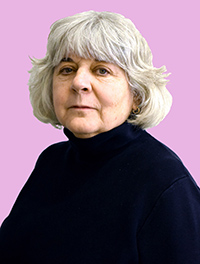 Caroline studied for a BA in French at Lancaster University and gained her MA and PGCE in French from Kings College, London. Caroline is a native speaker of French, having been born in France where she lived for many years. Aside from teaching French, Caroline has written a number of guidebooks, museum catalogues and tour programmes. She has also been involved in films, providing dubbing for films, and has translated plays for the BBC. In her spare time, she enjoys looking for antiques, dining out, theatre and cinema.
Carly Stone, Welfare Officer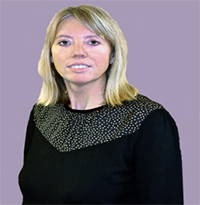 Carly joined the Albermarle team in 2019 after spending most of her working life at Royal Mail in a variety of roles. This followed a BA in English from Loughborough University where she discovered a love for swimming which continues today. She has a passion for supporting young people and is keen to ensure they receive the guidance and advice they need to help them transition to the adult world. Carly is a trained Youth Mental Health First Aider and also works for Kings College.
Dr James Patterson, Head of Science and Medical Sciences Programme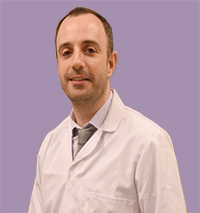 James worked as a research biologist and lecturer for a decade before focusing on teaching and learning. He completed a BSc in Zoology at Royal Holloway College, London and followed this up with an MSc and a PhD at the London School of Hygiene and Tropical Medicine.
James' research on insect evolution took him all over the world, and he has worked in several universities in the UK, Africa and South America. He holds a PCGE, and draws upon his vast experience to inspire and motivate learners.
James has a love for exotic travel, but he equally enjoys spending weekends exploring the British countryside.
Pete Merrow-Smith, Senior Teacher Biology and Science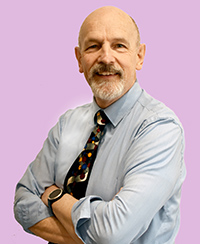 Pete graduated from Bangor University with an honours degree in Botany before completing a PGCE at the university of Bath. Since then Pete's career has been fairly evenly divided between UK and overseas teaching posts, with thirteen years spent working at schools in Botswana, Iberia and Central Asia.
Pete enjoys overseas travel and in the last ten years has accompanied four UK school expeditions to Ethiopia, Southern Africa, Central America and Borneo. A keen sportsman, Pete still enjoys playing tennis, golf and cricket but has traded his rugby boots for the more gentle arts of painting, writing and playing African marimbas in a small group led by his wife, Jan.
James Meadows, Subject Lead: History
James has a BA in History from Queen Mary University of London, an MSc from Birkbeck, and a Certificate in Education from Anglia Ruskin University. He previously worked as a researcher in political think tanks before becoming a lecturer in 2000. He has primarily taught A-Level History and Government & Politics. He taught in the state sector for seven years before taking up his present position at Albemarle College. He greatly encourages life-long learning, having spent seven years teaching History and Philosophy courses of his own design to retired people. Learning should be inspirational and an experience that he hopes his students will want to continue.