Albemarle Staff
The Principals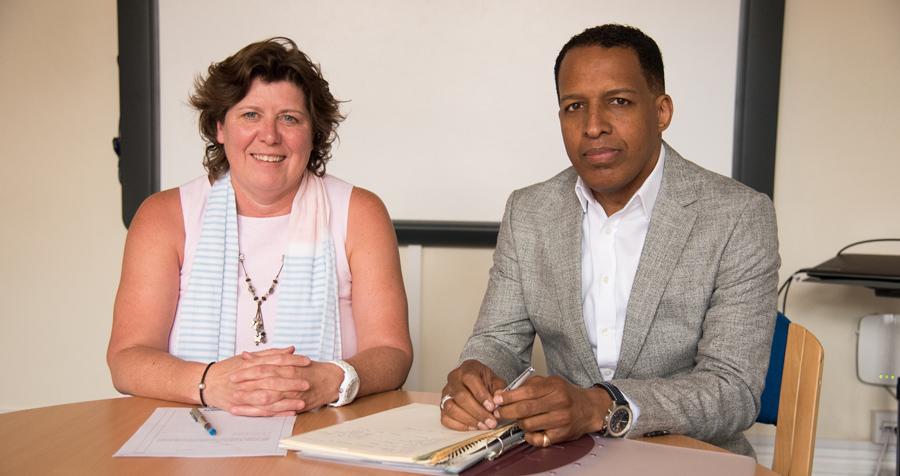 Albemarle's founders and Principals, Beverley Mellon and James Eytle, had two key objectives when establishing the college: achieving excellent examination results and success in placing students at the top UK and US universities.
Beverley and James have used their considerable experience in teaching and careers counselling to guide students in choosing the right subjects and selecting the career path that best fulfils their needs.
Beverley entered the teaching profession having trained initially as an Accountant and retains strong links with the banking and accounting sectors, useful for mentoring students wishing to enter these professions. She is a graduate in Maths & Computer Science from Cardiff University.
James read Biochemistry at King's College, and maintains his connections to the world of medical and pharmaceutical training, providing practical guidance and advice to candidates with aspirations in these areas. James is responsible for overseeing the college's highly successful Medical Sciences Programme including the International Medical & Dental Programme which provides routes to training in Europe.
James and Beverley have vast experience in liaising with university admission officers and have established a close network of contacts in the university sector.
Senior Staff
Stephen Bailey, Vice-Principal, Head of Sociology and Politics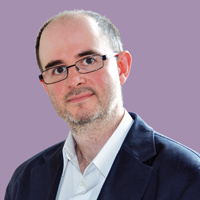 Steve is a graduate of the University of Nottingham where he studied Law and Politics, and later completed a PGCE(FE) at Cardiff University. He is Vice Principal at Albemarle and teaches Sociology and Politics. Steve is one of our Curriculum Managers overseeing the degree and career choices of humanities students at the college.
Ashley Richardson, Director of Studies, Head of Philosophy and Psychology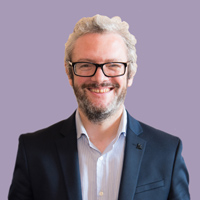 Ashley is a graduate from Cambridge University and he also studied Philosophy and Psychology at Toulouse University, France. He has twenty years experience as a teacher at both schools and universities. He teaches Psychology and Philosophy at the college and is also responsible for overseeing the college's Mock exam programme. An avid Arsenal supporter Ashley is also keen on travelling and is fluent in Italian, French and German.
Tushar Depala, Director of Studies, Head of Business & Accounting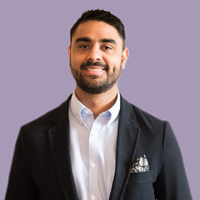 Tushar read Economics at the University of Birmingham before working for Goldman Sachs in the banking sector. He left banking early in his career to move into the teaching profession where he found more job satisfaction. He obtained a PGCE qualification from the Institute of Education and now teaches A-Level Economics and Business at Albemarle. As Head of the Lower Sixth, Tushar oversees the college's highly successful EPQ/ULS programmes for Year 12 students. Tushar also loves to travel and spent six months travelling around South East Asia after his University Degree. He maintains a passion for sports and plays football on a weekly basis for Old Finchliens FC.
Jocelyn Stockbridge, Head of Mathematics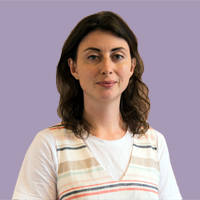 Jocelyn completed a BSc in Mathematics with Education from the University of York and then a PGCE at the University of Cambridge. She currently teaches Mathematics at both GCSE and A-Level, and leads the college team at the Annual School Mathematics Challenge. In her spare time Jocelyn is a keen Yoga practitioner and teacher, and she also plays piano.
Mohnish Sharma, Head of Economics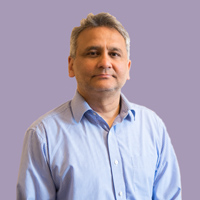 Mohnish has a Master's degree from Cambridge University and a BA in Economics from the University of London. He completed his PGCE teaching qualification at the Institute of Education, London. Subsequent to completing his PGCE, Mohnish worked as a chartered accountant with KPMG, and so is able to give advice to students wanting to pursue a career in finance. Outside of work, Mohnish is a member of various cultural and artistic institutions such as the British Film Institute, the National Theatre, the British Museum and the National Army Museum. He is also a member of both the England rugby and football supporters clubs and enjoys going to Twickenham and Wembley to watch them in action. Mohnish also travels extensively.
Tauhida Raquib, One-year A-Level Group Co-ordinator and Senior Teacher of Politics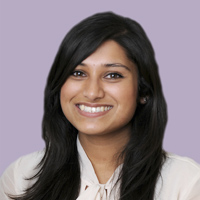 Tauhida oversees the running of the One-year A-Level Group's programme at Albemarle as well as teaching Politics and Philosophy. She studied Politics at Queen Mary, University of London and then went on to complete a PGCE at the Institute of Education.
Tauhida has first-hand political experience having worked at the Children and Learning department of her local government offices and has a particular interest in youth development and the implication legislation has upon this development.
Chris Downer, Head of GCSE, Head of English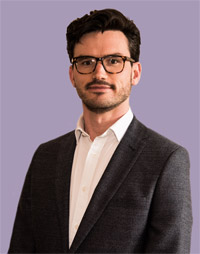 Chris has a degree in English from the University of Cambridge and an MA in modern and contemporary literature from UCL. Chris has spent most of his career in teaching, but also worked for several years as an editor at Ernst & Young. As Head of English at Albemarle, Chris oversees the department's GCSE and A-level programmes. Chris is also Head of GCSE at Albemarle. In his spare time, Chris enjoys books, films and music and is a keen basketball player.
Ceri Christenson-Jones, Senior College Administrator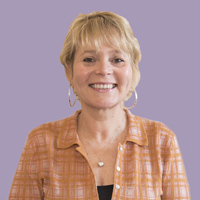 Ceri worked in administration for a number of different commercial organisations before joining the team at Albemarle. She has a BA in Social Sciences and Anthropology from the University of Manchester and speaks French, Spanish and Danish. A qualified TESOL teacher, Ceri is used to working with young people and is able to relate well to students and parents alike. It has often been said that her easygoing, approachable personality is an asset to the college management team. In her spare time Ceri is an amateur dramatic actress and jazz singer.
Chris Mason, Finance Administrator/Office Manager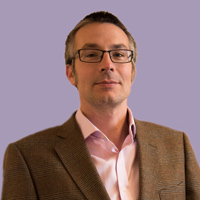 Chris originally began working in finance as an Auditor for one of the UK's top firms. He was elected as a member of the AAT in 2002 and has since worked as a Finance Officer in a number of companies. He joined the team at Albemarle in August 2005. He has recently taken an interest in learning foreign languages as well as regularly taking part in Triathlon events across the country. Chris also plays saxophone in a Jazz Funk band, playing at various venues around the UK.
Tracy Higgins, Welfare Officer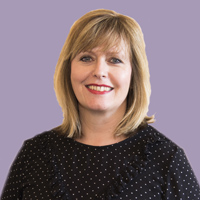 Tracy worked in HR administration before joining the college as Administrator. Having undergone training in welfare issues such as eating disorders, pastoral care and self-harm, Tracy rejoined the college after a spell of maternity leave to take up the position of Welfare Officer. Tracy has a keen interest in all things related to the development and upbringing of young children as well as issues which commonly affect teenagers. Despite her busy life as a young mother she still finds time to indulge in her two favourite passions - food and travel, and is a regular attendee of a book club.
Mo Aneizi, Marketing and Information Officer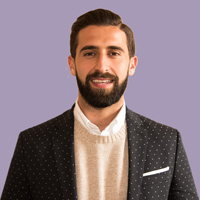 Mo gained a BSc in International Politics from City University. He joined the staff of the college initially as the Marketing Assistant, before taking up his current position responsible for the marketing & branding of the college alongside overseeing exams administration.
Mo has a strong interest in Football, having had trials with Arsenal youth and then going on to captain his university's football team.
Dr John Spriggs, Head of Chemistry
John teaches Chemistry at the college. A graduate of UCL, John later went on to complete a doctorate at the Institute of Education. John has extensive experience as an Examiner in Chemistry. Previously he was Principal of an Independent College in West London and, apart from a period living and working in Spain, has worked mainly in and around London. He enjoys tennis and musical theatre.
James Hilder, Senior Physics Teacher
James has taught Physics at Albemarle since it was founded. He has a BSc in Physics and Astronomy from UCL along with a postgraduate qualification in Meteorology from the University of Reading. He has been an A-Level Physics examiner for the past ten years.
James travels to far-flung locations in order to study and photograph the stars. Destinations have ranged from the Australian Desert to remote parts of Scotland. He has also visited major observatories in the Canary Islands and Hawaii. He writes and lectures on the subject and is involved in the Galloway Forest Dark Sky Park in Scotland.
Dr James Patterson, Head of Biology/MSP
James worked as a research biologist and lecturer for a decade before focusing on teaching and learning. He completed a BSc in Zoology at Royal Holloway College, London and followed this up with an MSc and a PhD at the London School of Hygiene and Tropical Medicine.
James' research on insect evolution took him all over the world, and he has worked in several universities in the UK, Africa and South America. He holds a PCGE, and draws upon his vast experience to inspire and motivate learners.
James has a love for exotic travel, but he equally enjoys spending weekends exploring the British countryside.
Rob Smith, Head of Photography & Design
Rob has a PGCE from the University of Exeter also has an MA in Photography from University College Falmouth. Rob used to be a university lecturer in Photography and a practicing photographer having had group and solo shows in London and the UK. His work has been published in Daily Telegraph publications and a variety of editorial magazines. He has travelled extensively around the world photographing both professionally and for his own personal pleasure. Along with his passion for photography, Rob enjoys music and is an amateur guitarist.
James Shields, Accounting Teacher
James initially qualified as an ACCA accountant and worked at a number of accounting firms before becoming a teacher. He has over twenty years experience of teaching accounting. James has a passion for music and has been playing the clarinet since his teens, making an appearance on Britain's Got Talent in 2010
Caroline Lederer, Senior French Teacher
Caroline studied for a BA in French at Lancaster University and gained her MA and PGCE in French from Kings College, London. Caroline is a native speaker of French, having been born in France where she lived for many years. Aside from teaching French, Caroline has written a number of guidebooks, museum catalogues and tour programmes. She has also been involved in films, providing dubbing for films, and has translated plays for the BBC. In her spare time, she enjoys looking for antiques, dining out, theatre and cinema.
Harry Williamson, Media Studies and EFL
Harry is a graduate of the University of Glasgow and gained a masters degree and doctorate in Media Studies with a specialist expertise in documentary film. He has studied and taught at a variety of UK universities before completing a PGCE, in Bristol, and concentrating on teaching and learning in schools. Following a seven year period working in Sixth Form education, Harry took a sabbatical year to teach English in Thailand before taking up his post at Albemarle.
Harry is also a keen photographer and short video maker - something he likes to combine with his love of motorcycles.
Oscar Gomez, Senior Spanish Teacher
Oscar was born in Cadiz in the south of Spain and is a graduate of the University of Seville where he studied Hispanic studies and English Philology. He has taught Spanish to A-Level at Albemarle for the last 6 years and has a keen interest in Pedro Almodovar's films, a friend of his, and the history of modern Spain. Oscar's extra-curricular interests include playing the guitar in a rock band and supporting Futbol Club Barcelona.
James Meadows, Senior History Teacher
James has a BA in History from Queen Mary University of London, an MSc from Birkbeck, and a Certificate in Education from Anglia Ruskin University. He previously worked as a researcher in political think tanks before becoming a lecturer in 2000. He has primarily taught A-Level History and Government & Politics. He taught in the state sector for seven years before taking up his present position at Albemarle College. He greatly encourages life-long learning, having spent seven years teaching History and Philosophy courses of his own design to retired people. Learning should be inspirational and an experience that he hopes his students will want to continue.
Francesca Borrelli, Italian Teacher
Francesca is a graduate of University of Bari where she studied Classical Languages and Italian Literature. She has been teaching for 20 years. She taught at the International Italian school "Leonardo da Vinci" in Cairo, and at the Italian Cultural Institute. Francesca is passionate about archaeology and has participated in many archaeological expeditions in Italy, France and Egypt.
Kara Kendall, Geography Teacher
Kara achieved a PGCE in Geography at Cambridge University, having previously completed her BA at Durham University. Kara has taught Geography in schools in the UK as well as abroad in Peru, Costa Rica, Germany and South Africa. Having been born in South Africa, Kara has travelled extensively throughout the world, participating in many Volunteer Projects in under-developed countries and this still remains a passion of hers. She is also a keen hockey player and yoga enthusiast.
Travina Earle, Librarian
Travina studied Psychology at university in London and since then she has worked at Albemarle managing the Library, and also has responsibility for monitoring student attendance and punctuality. Travina has gained vital experience and counselling skills in sensitive issues such as mental health whilst volunteering with a local counselling charity. Travina loves to keep fit and is a regular at her local gym. She is a also a keen Salsa dancer.