GCSE and IGCSE Courses in London
"Small classes... focusing on the individual"
One-Year Programme
The GCSE programme at Albemarle is a one-year intensive programme covering Key Stage 4 of the national curriculum and most students will take 6 to 9 subjects in the year.
Our GCSE students come from a wide variety of backgrounds, attracted by our reputation for achieving excellent examination results and the very individual support and attention they will receive at Albemarle.
Lessons and Study
Our GCSE programme is highly structured and most lessons will take place between 9.00am and 3.50pm every day. Classes are 50 minutes in duration and study sessions are also timetabled during which students are able to complete homework or coursework, under supervision.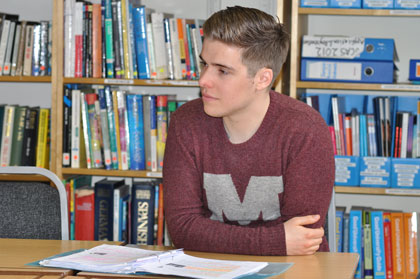 Core Subjects
The core subjects for most GCSE students include English, Mathematics and Sciences. Other popular subjects are Languages, Art, Photography, History and Geography.
Progress Monitoring
The Head of GCSE acts as Personal Tutor to all GCSE students, closely monitoring their progress and maintaining regular contact with parents or guardians. Towards the end of the academic year GCSE students may begin to consider A-Level choices and they are given advice and guidance throughout the decision-making process. They also have the opportunity to take part in A-Level taster sessions to explore their choices.
Extra Curricular
Trips and visits to galleries, museums and places of interest are an integral part of the GCSE programme. Our excellent central London location offers us the opportunity to make the most of the fantastic places available to young people. Often these visits are subject related, such as visits to the Globe theatre for English literature GCSE.
GCSE students are also encouraged to take part in the college's wide-ranging extra-curricular and sports programmes, although sport is not compulsory.
The Right Foundation
Our main objectives are to empower students to obtain the best possible GCSE grades through expert tuition in an environment that encourages hard work, independence of thought and examination success, and to build the right foundation for students to progress on to A-Level study.
"GCSE students benefit from individually tailored programmes with support from teachers outside of classes."
Olivia Mariner
Head of GCSE
Sciences, Maths & Computing
Humanities & Social Studies
Arts & Languages