COMPUTER SCIENCE (OCR)
GCSE Course Outline
What is Computer Science and who should study it?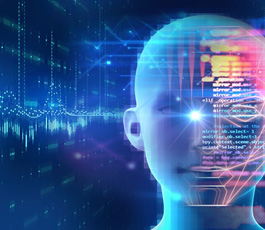 Computer Science is the study of computational thinking. This involves lots of different aspects of problem solving and computational theory. In the problem solving sections of the course, you will learn how to break down problems of wide ranging complexity into identifiable inputs, processes and outputs. This can then be turned into algorithms (modelled using flowcharts and pseudo code), which you will then learn to convert into actual program code, using programming languages like Python, Visual Basic, JavaScript or Assembly Language. When studying computational theory, you will learn all the concepts of how a computer actually works. You will learn how data and program instructions are stored and executed, how networks communicate, the everyday threats facing a network and how we can combat those threats along with a look at the legal and ethical framework that Computer Scientists must operate within.
What does the course aim to do?
The OCR GCSE syllabus aims to introduce students to the subject of Computer Science potentially for the first time, so there is no requirement for students to have studied the subject before at Key Stage 3. The GCSE is a technically demanding course however, and is a fantastic foundation from which to study Computer Science at A Level and beyond. Computer Science is a huge and growing industry as we discover more and more ways that computers can be used to help humans in our everyday lives as well as some really cutting edge technologies like DNA modelling, Deep Learning, Artificial Intelligence and more recently, Global Disease Control.
Who is Computer Science aimed at?
Computer Science is often studied by students who already have a passion for STEM subjects (Science, Technology, Engineering and Maths) but it will also appeal to anyone with an inquisitive mind who often finds themselves asking "but how does it work?". It complements general routes into Engineering and Medicine along with more specialist routes like Software Development, Data Science, Games Programming, Informatics, Cyber Security, Computer Forensics, Web Development, App Development and Management Information Systems.
GCSE Computer Science (OCR) Course Specification

The course consists of two externally assessed units, each worth 50% of the overall grade. There is also a coursework unit which gives students some excellent practical experience of programming, though it does not contribute to their overall grade directly.

Unit 1
Computer Systems

Computer systems
Systems Architecture
Memory
Data Storage
Wired and wireless networks
Network topologies, protocols and layers
System security
System software
Ethical, legal, cultural and environmental concerns

Unit 2
Computational thinking, algorithms and programming

Algorithms
Programming techniques
Producing robust programs
Computational logic
Translators and facilities of languages
Data representation
The course will be taught for 3 x 1 hour lessons per week. 1 to 2 hours every fortnight will be set aside for practical work and programming skills, which is a great way to apply your knowledge and understanding with an actual programming language. Homework is set after each class and is an essential part of the course. Mock exams take place each month.
Core Text:

S. Robson and PM Heathcote, OCR GCSE (9-1) Computer Science.
ISBN: 1910523089

Further Reading

Pearson, Revise OCR GCSE (9-1) Computer Science Revision Workbook.
ISBN: 9781292133898