Extended Project Qualification (EPQ) OCR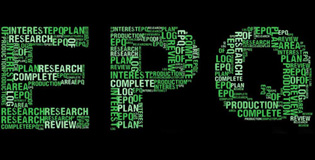 Course Outline
"We welcome the Extended Project, as it will help you develop independent study and research skills and ease the transition to higher education" – Cambridge University
Why Choose the EPQ?
You are given the independence to choose a topic that reflects your interests and will work closely with your tutor to develop your ideas. The format your EPQ takes is up to you; this could be a model, an essay, a performance or even an event.
The EPQ is a unique opportunity to develop the essential skills for higher education.
You will gain valuable research and project management skills.
The format your EPQ takes is up to you; this can include a model or prototype, a written report or even a painting or event.
The EPQ also grants you UCAS points which more and more universities are accepting as part of their entry requirements for courses.
You will be able to discuss your project and its progress as part of your UCAS personal statement and you will be equipped with the skills and expertise required to undertake Higher Education or apply these skills in the workplace.
How is the EPQ taught?
The EPQ has a taught element which comprises of 50 hours of skills acquisition led by teachers.
Teachers sessions will include lessons on topics such as; research methods, referencing, data analysis, these are taught alongside various other skills that will be needed by students for their projects.
The remaining 70 hours will be spent on independent work by the students.
You will be supervised by teachers who will assist by mentoring and record keeping throughout.
How is the EPQ assessed?
Students are assessed on their management of the project, their use of resources, presenting their findings, development and realisation throughout the project and their ability to review findings usually assessed through a reflective log.
Students will be assessed on the development of Personal Learning and Thinking Skills as well as functional skills such as Literacy, Numeracy and ICT.
EPQ Course Specification
Extended Project Qualification
120 Hours Learning in total
50 Hours Teaching
70 Hours Assessment (e.g. individual work, mentoring and record-keeping)
How is the EPQ graded?
The EPQ is graded A*- E with an A* grade equating to 54 points.
Guidance is given throughout with feedback on how to continually improve.
A raw mark is offered for each learner with grade boundaries changing each year.
Examples of Previous EPQ titles
Is cloning biological organisms ethical?
Is your crypto currency safe?
Will the development of AI and machine learning threaten or benefit society?
Are psychopaths born or created?
What are the different techniques photographers use to express their thoughts, emotions, and opinions?
Should the UK adopt East Asian approaches to education?
To what extent is the justice system in the USA flawed?
Artefact: Writing my own children's book
Artefact: Creating my own perfume.