GCSE BUSINESS (AQA)
GCSE Course Outline
What is GCSE Business Studies?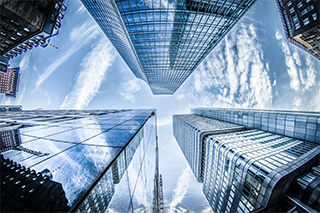 This course is designed as an introduction to the subject, therefore if you are new to business this is the course for you. It will explore the purpose of business activity, the role of business enterprise and entrepreneurship, as well as look at the dynamic nature of business. During this course you will develop your reading, writing skills and calculation skills. It explores a range of business contexts, from small start-up businesses to global brands, such as Apple. Over the length of the course you will develop your essay writing skills to analyse and interpret business case studies in detail. You will also spend time learning how to calculate basic business calculations, which are used in industry.
Content studied on GCSE Business studies
The course is divided into six parts, which will be studied throughout the year:
Chapter 1: business in the real world
This is an introduction to the subject, covering basic terms and concepts such as entrepreneurship and ownership type.
Chapter 2: influences on business
The course then moves onto elements that influence trade, such as government, ethics and competitor actions.
Chapter 3: business operations
A key part of any business is how it operates, which often comes down to production methods used, efficiency and how high quality standards are with customer service.
Chapter 4: human resources (HR)
Managing staff is a complex process, which is the focus of HR. This section will look at how to recruit, train and manage staff within a business.
Chapter 5: marketing
To be a successful business it is important to have an understanding of who customers are and what will influence customers to buy a product, using concepts such as the marketing mix.
Chapter 6: finance
This section of the course looks at money within a firm and how it is calculated. Focus here is the accurate calculation of profit, break-even and how to manage money in a business.
What skills will students develop when studying Business?
To understand how a business works and what motivates entrepreneurs to succeed.
Calculation skills, such as calculating profit, market share and unit cost.
Problem-solving skills by applying your knowledge to real life case studies.
GCSE Business course overview

Examination structure

This course is assessed through two examinations:

Paper 1: Influences of operations and HRM on business activity.
1 hour 45 mins
50% of GCSE

Paper 2: Influences of marketing and finance on business activity.
1 hour 45 mins
50% of GCSE

Both examinations have three sections:

Section A: multiple choice and short answer questions worth 10 marks

Section B: a short case study with questions worth approximately 40 marks

Section C: a short case study with questions worth approximately 40 marks
Structure of the Course
The course is often offered as a one-year course, the length of study is depending on the needs and development of the student concerned. The AQA GCSE Business studies course is taught in 3 x 50 minute lessons per week.
Challenges of the course
You will be required to be organised throughout the course, as there will be lots of work throughout the year. Also the course consists of lots of essay writing development, business calculations and timed tests, which will be challenging. You will also be expected to read as widely as possible outside the classroom on actual businesses.
Core Textbook


Surridge M; Gillespie A. "AQA GCSE Business, Second Edition", Hodder education, 2017. ISBN: 9781471899386.

Further Reading
Branson R. "Finding my virginity: the new autobiography", Virgin books, 2018. ISBN-10: 9780753556139.
Lester D. "Starting Your Own Business", Crimson Publishing, 2007. ISBN-10: 1854584014.