English Literature (PEARSON)
IGCSE Course Outline
What is IGCSE English Literature?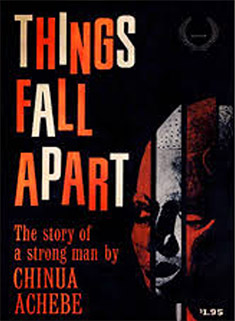 The IGCSE English Literature course is designed to strengthen and develop reading comprehension and writing skills. The course explores a range of texts from a variety of cultures and gives you an understanding of the development and cultural significance of classic and contemporary poetry, drama and prose. It also provides you with the foundations for writing clear, well-argued essays.
Examination structure
Paper 1: Poetry and Modern Prose
2 hours examination
60% of IGCSE
Section A - Unseen Poetry: one 20-mark essay on an unseen poem
Section B - Anthology Poetry: one 30-mark essay comparing two anthology poems
Section C - Modern Prose: one 40-mark essay question on a set text
Coursework
Internal assessment 40% of IGCSE
Essay 1: a response to a modern drama text
Essay 2: a response to a literary heritage text
Set texts*
Modern prose
John Steinbeck, Of Mice and Men
Modern drama
J B Priestley, An Inspector Calls
Literary heritage text
William Shakespeare, Macbeth
Poetry anthology
You will study a wide range of classic and contemporary poetry from the Edexcel Anthology.
ENGLISH LITERATURE (EDX) IGCSE Specification

Method of Assessment

Duration

Weighting

Unit 1

Poetry and Modern Prose

2 hours examination

60% of IGCSE

Unit 2

Coursework Drama and Literary Heritage

Autumn & Spring Term

40% of IGCSE
Structure of the Course
The course is often offered as a one-year course, the length of study depending on the needs and development of the student concerned. The Edexcel IGCSE English Literature course is taught in three one-hour lessons per week.
Challenges of the course
You will be required to think in depth about the texts that we study and to work hard on your written expression in order to meet the needs of the course. You will also be expected to read as widely as possible outside the classroom.
Introductory and Further Reading

The best way to improve as an English student is to read as much as possible. You might enjoy the following books:
Jane Austen, Pride and Prejudice
Ray Bradbury, Fahrenheit 451
Daniel Defoe, Robinson Crusoe
Charles Dickens, Great Expectations
Charles Dickens, A Christmas Carol
Arthur Conan Doyle, Sherlock Holmes stories
George Eliot, Silas Marner
Anne Frank, The Diary of a Young Girl
Michael Frayn, Spies
William Golding, Lord of the Flies
Mark Haddon, The Curious Incident of the Dog in the Night-time
Barry Hines, A Kestrel for a Knave
Khaled Hosseini, The Kite Runner
Kazuo Ishiguro, Never Let Me Go
Harper Lee, To Kill a Mockingbird
Arthur Miller, All My Sons
George Orwell, 1984
Philip Pullman, His Dark Materials
R. L. Stevenson, The Strange Case of Dr Jekyll and Mr Hyde
J.R.R. Tolkien, The Lord of the Rings
H.G. Wells, War of the Worlds
*Set text choices may change.