BIOLOGY (OCR)
AS Course Outline
What is Biology? Diversity in the making
Biology is the study of life. At least a million and a half different kinds of living things share our planet and that means at least a million and a half ways of being alive. Many are so small that powerful microscopes are needed just to see them: there are more bacteria in your mouth than the number of people who have ever lived.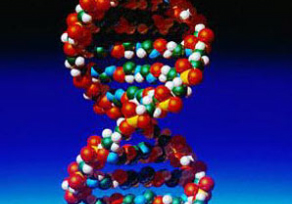 Studying Biology helps to understand what unites these extraordinary life forms. It's a study about structure and division of labour: different body parts working together to keep life ticking over - however brief, however long. It's about understanding what fuels the processes of life and how life produces more life. And how can so much depend upon the tiny droplets of DNA found in our 50 trillion cells?
You will recognise a great deal of GCSE science in AS Biology, but the course concentrates much more on the workings of the body's natural building-blocks: the cells. It explores how the whole body is a complex set of interacting cells, and that the workings of the cells are driven by the activity of molecules inside them.
The OCR AS specification gives you the opportunity to explore these and other issues, beginning as it does with a study of the lives of microscopic cells and the implications of disease, before moving on to a review of living biodiversity in all its brilliance.
What skills will students develop when studying Biology?
Biology is supported by experimental work. Students learn to collect reliable data, and learn to regard data (whether collected themselves or not) with a critical eye. Students are encouraged to search for patterns in what they see, and to recognise anomalies.
As well as developing numerical skills, Biology is a subject that demands good literary skills too. Students develop ways of articulating complex ideas in prose concisely and without ambiguity. The skills acquired by studying Biology would be of great benefit in a variety of careers: teaching, journalism, finance, law, and many more.
What are the challenges of the course?
Getting to grips with the scientific method and How Science Works - to include an understanding of how scientists use statistics to understand their data.
Learning the technical vocabulary which goes with the subject.
Biology (OCR) AS Specification
Content Overview
Assessment Overview
Module 1 - Development of Practical skills.

Planning
Implementation
Analysis
Evaluation


Module 2 - Foundations in Biology

Cell structure
Biological molecules
Nucleotides and nucleic acids
Enzymes
Biological membranes
Cell division, diversity and organisation


Module 3 - Exchange and Transport

Exchange surfaces
Transport in animals
Tranport in plants


Module 4 - Biodiversity, evolution and disease

Diseases and the immune system
Biodiversity
Classification and evolution

*BOTH EXAM COMPONENTS ASSESS CONTENT FROM ALL FOUR MODULES.

Component 1*
Breadth in Biology
1 hour 30 min
50%
Assessed in May and June
Component 2*
Depth in Biology
1 hour 30 min
50%
Assessed in May and June
Structure of the Course
This course will be taught for 5x 1hour lessons per week. Homework will be set twice weekly and deadlines must be adhered to. On some weeks one of the lessons will be used for practical work. Mock exams take place each month, in addition to formative weekly tests. You must be prepared to read around the topics studied in class.
Core Textbook
A Level Biology for OCR A Year 1 and AS LOCKE Oxford University press ISBN-13: 978-0198351917

Suggested reading prior to the course
NewScientist magazine (available from most newsagents)
The Ancestor's Tale: Weidenfeld & Nicholson
By Richard Dawkins ISBN: 9780753819968