BIOLOGY (OCR)
AS Course Outline
Why study Biology?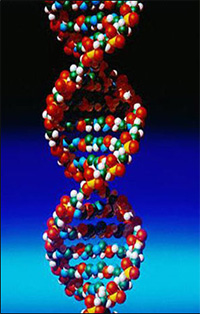 AS Biology will give you an exciting insight into the contemporary world of biology. It covers the key concepts of biology and the development of practical skills are integrated throughout the course. Theoretical knowledge and the focus on current practical techniques will support your development as a future scientist.
You will recognise a great deal of GCSE science in AS Biology, but the course concentrates more on the workings of the body's natural building-blocks: the cells. It explores how the whole body is a complex set of interacting cells and that the workings of the cells are driven by the activity of molecules inside them.
The OCR AS specification gives you the opportunity to explore these and other issues, beginning as it does with a study of the lives of microscopic cells and the implications of disease, before moving on to a review of living biodiversity in all its brilliance.
What degree courses will Biology enable me to study at university?
A Level Biology is often studied with other science-based subjects and can lead to the following degree courses: Biomedical Sciences, Biochemistry, Dentistry, Dietetics, Earth Sciences, Environmental Science, Forensic Science, Geology, and of course the Medical Sciences; including Medicine, Nursing, Pharmacy, Physiotherapy, Sports Science, and Veterinary Science.
A-level biology is based on developing a rich subject knowledge in additional to developing practical, literary and numeracy skills, Furthermore, biology is a subject that demands students develop ways of articulating complex ideas in prose concisely and without ambiguity. Therefore, the skills acquired by studying Biology would be of great benefit in a variety of careers, such as journalism, finance, law, and many more.
Biology (OCR) AS Specification
Course content
Module 1 - Development of Practical skills, which continues into A-level.
Module 2 - Foundations in Biology - including biological molecules, cell structure, enzymes, cell division and specialisation
Module 3 - Exchange and Transport - including the gas exchange systems of mammals, fish and insects and transport systems of plants and animals.
Module 4 - Biodiversity, Evolution and Disease - including conservation, classification and natural selection, then disease transmission and immunity in animal and plants.
Structure of the Course
This course will be taught for 5x 1hour lessons per week. Homework will be set at the end of each lesson. Depending on the topic, some weeks will include lessons devoted to practical work. Mock exams take place each month, in addition to formative weekly tests.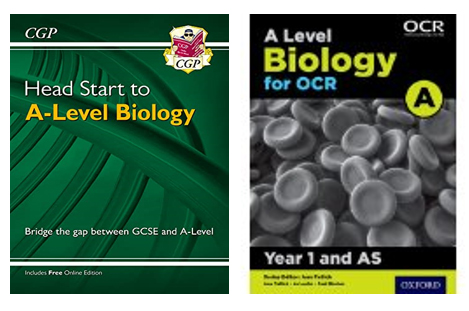 Core Textbook
A Level Biology for OCR A Year 1 and AS LOCKE Oxford University press ISBN-13: 978-0198351917
Suggested reading prior to the course
Head Start to A-level Biology by CGP
ISBN: 9781782942795
This book is the ideal way to bridge the gap between GCSE and A-Level Biology.
New Scientist magazine (available from most newsagents)
Reading popular science in the media will inspire students and allow them to link their learning to the real world and latest developments in the field.
Further Reading
The Selfish Gene 40th Anniversary edition. By Richard Dawkins
ISBN: 978-0198788607
For students with particular interest in Evolution and genetics.
Blueprint: How DNA Makes Us Who We Are By Robert Plomin
ISBN: 978-0241282076
For students with a particular interested in the link between genetics and psychology.
Half-Earth: Our Planet's Fight for Life By Edward O. Wilson
ISBN: 978-1631492525
For students particularly interested in biodiversity, ecology, climate change and broader environmental issues and conservation biology.
This is Going to Hurt: Secret Diaries of a Junior Doctor By Adam kay
ISBN-13: 978-1509858637
Essential reading for students considering a career path in medicine.