COMPUTER SCIENCE (OCR)
AS Course Outline
What is AS Computing?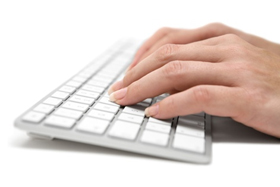 Computing is a subject that encompasses the theoretical aspects of how a computer is designed, used and applied to problem solving. It is an applied subject that provides the student with practical problem solving skills in a programming language. It provides a suitable foundation for students who wish to enter a career in Computing as Programmers, Analysts or Electronic Engineers. It is aimed at students who see themselves as developing computer software and hardware rather than simply using computers as tools. Students interested in being users of computers (but not programmers) would be more suited to an AS level in Information and Communication Technology (ICT).
Students will learn the fundamental principles and workings of machine architecture, systems software and applications software.
There is no coursework element in AS Computing although the Unit 2 exam does students to learn how formulate algorithms and apply them in a procedural language which will subsequently be used to complete the A2 coursework.
What Skills Will Students Develop When Studying Computing?

The ability to analyse real world situations / problems in computational terms through practical experience of solving problems applying the fundamental principles / concepts of computer science within a programming context
The capacity for thinking creatively, innovatively, analytically, logically and critically
The ability to articulate the individual (moral), social (ethical), legal and cultural opportunities and risks of (emerging) digital technology on individuals and organisations
What are the Entry Requirements for AS Computing?
The course requires students to possess a good command of English together with a highly developed sense of logic, and a rigorous approach to problem solving. Students wishing to study Computing should ideally possess B grades or higher in GCSE Mathematics and English. It would be advantageous if a student has studied IT or a related subject at GCSE. AS Computing students should have ideally encountered basic computational thinking and programming as a leisure interest or within their secondary education.
Computing (OCR) AS Specification

Component One
2 hour 30 minutes written exam
50% of AS

Available in May and June

Computing Principles

The characteristics of contemporary processors, input, output and storage devices
Software and software development
Programming
Exchanging data
Data types, data structures and algorithms
Legal, moral, ethical and cultural issues

Component Two
2 hour 30 minutes written exam
50% of AS
Available in May and June

Algorithms and Problem Solving

Elements of computational thinking
Problem solving and programming
Algorithms
Structure of the Course
This course will be taught for 5 x 1 hour lessons per week. Homework will be set weekly and deadlines must be adhered to. Reading of textbooks is essential.
Core Textbook

OCR AS and A level Computer Science - PM Heathcote and RSU Heathcote
ISBN: 978-1-910523-05-6

Further Reading

'OCR A level Computer Science Rouse, Pitt, O'Byrne
ISBN: 978-1471839764