FRENCH (PEARSON)
AS COURSE OUTLINE
What is AS French?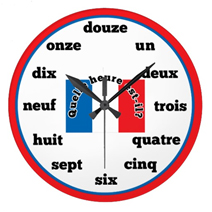 The new Edexcel AS Level in French has been developed to inspire all students who have an appreciation of the language, literature, film and culture of the French-speaking world. Edexcel has designed a motivating course of study that will enable students to develop an advanced level knowledge and understanding of the French language, the culture of France and other francophone countries, as well as practical and valuable language and transferable study skills. This specification will help to prepare students for higher education and enhance their employability profile.
Inspiring and engaging themes: This qualification features familiar and popular themes as well as some new content that provides clear links to some of the most fundamental and interesting aspects of the culture of the target language country and communities.
Popular literary texts and films: A rich choice of literary texts and films are offered, including contemporary and more classical titles, together with authentic source materials from France and the wider French-speaking world.
Rewarding creativity: The assessments place an emphasis on spontaneity and grammar, as well as providing plenty of opportunities for students to apply their knowledge independently and creatively. Clear mark schemes encourage students to develop ideas and use language to persuade and analyse and give critical responses in their writing and speaking.
Clear and coherent structure: Two engaging Themes - Social Changes in French Society and Political and Artistic Culture in Francophone Countries are to be studied together with  either one literary text or one film. The French A Level will be a two year linear course examined at the end of the two years. There will therefore be no external AS exams and the AS qualification will be withdrawn. There will however be a full, internally assessed exam  set by the College at the end of the first year.
Manageable content: The content is manageable and appropriate, so that teachers and students can be confident that they have enough time to cover what they need to at the appropriate depth.
Continuous progression: The content builds on the understanding developed at Key Stage 4 and gives students the opportunity to learn and apply important transferable skills in critical thinking and analysis, enabling them to make a smooth transition to the next level of study.
What do I need to study French? You need at least a grade 6 at GCSE. You also need to be prepared to work hard and enjoy being challenged and stimulated by learning about the world around you.
What will I study for AS French? The course is centred around the two themes described below. In addition you will study either a work of literature or a film to be chosen in discussion with the teacher. Recent works studied include Un Sac de Billes (Joffo), Boule de Suif (Maupassant) and the films Au Revoir les Enfants and Intouchables.
FRENCH (PEARSON) Summary of Content at AS Themes
Theme 1
Changes in family structures
The structure of family in France
The institution of marriage and its alternatives
Relationships within the family
Education
Education in France
Stress at school
Tertiary education
Transition from education to work
World of work
The work/life balance
Strikes and the French, a national right?
Equality between men and women at work, a myth or a reality?
Theme 2
Music
Francophone music
Musical styles
The influence of music
Media
Is there a limit to free speech?
Is the written press in danger of disappearing?
The influence of the media and new technologies
Festivals and traditions
Francophone celebrations
Francophone festivals
Customs and traditions in France
Customs in the francophone world
How can I prepare for AS French?
Listen to French radio and French music. Watch as many French series and films as possible on Netflix or Walter Presents (Channel 4). Read French newspapers and magazines (Le Monde, Le Figaro, Elle, etc)
Further Reading: Le Gone du Chaaba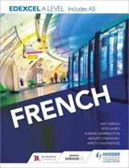 Course Textbook
Edexcel A Level French Includes AS - Hodder Education - ISBN 978-1-4718-5816-1