Photography (PEARSON)
AS Course Outline
What is Photography?
"The camera is my tool. Through it I give a reason to everything around me".
Andre Kertesz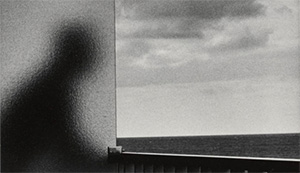 Who Should Study Photography
Photography is a sophisticated form of visual communication. Anyone interested in thinking, looking, questioning or investigating the world will excel. As a subject it mirrors the personality of the photographer, so no matter how diverse the interests or endeavours of the student, you will benefit personally, academically and professionally.
What Skills Will You Develop When Studying Photography?
Students will learn a new visual language and core, technical skills enabling a sophisticated platform for creativity and independent decision-making.
A critical vocabulary for the analysis of artistic practice.
Professionalism, visual and technical skills demonstrated in an industry compatible portfolio.
An independent work ethic and self-motivated approach to research and practice.
Industry standard software and digital photographic technology, techniques and processes.
What will you find challenging?
Learning how to look at the world with a new perspective is in part what the course intends. 'Seeing' in two dimensions may be challenging initially but is also fascinating in beginning to contribute to the history of visual culture. Learning how to visually communicate ideas, intentions and experiences with your own individual personality is ultimately the biggest but most rewarding challenge. Learning photography provides a host of transferable skills; personal, professional and technical.
PHOTOGRAPHY (PEARSON) Summary of Content at AS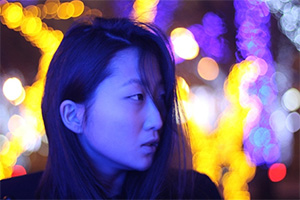 Structure of the Course
This course will be taught for 5x 1hour lessons per week. Homework will consist of practical photography and written sketchbook work. As students are encouraged to undertake bespoke projects, homework is usually practical but will also involve annotation of sketchbooks and relevant contextual research.
Year 12 Content
Year 12 underpins core visual and technical skills through practice and consolidatory technical and theory sessions. Students will learn via a series of site-specific workshops, introductions to photographic genre. Portraiture, Architecture, Urban Landscape, Street Photography, Nature Photography and Night Photography are areas covered during lesson time in Photographic excursions to unique London locations. In the Summer term, students are encouraged to specialise in their own independent area of study for greater investigation.
What can you do now?
If you don't already have a camera you can try and access one for the start and duration of the course. You can then turn it to the manual setting and experiment with the dials, change the lighting from indoor to outdoor, take more than one picture of the same subject and look at all four corners of the viewfinder when composing pictures. You may want to start photographing the details of objects - looking closely at the shapes, patterns, lines and textures of varying subject matter.
Attempt to consider photographing one theme or subject over a longer period of time. This could be a colour or a form such as pattern. It could even be a subject, such as different walls, each time you go for a walk, or front doors or reflections. This will demonstrate a thematic and sustained engagement enabling practice and eligibility for the higher grade boundaries.
Introductory Reading
Image Makers - Image Takers - Anne Celine Jaeger
ISBN-10: 0500288925
Core Textbook
Photography - The Key Concepts - David Bate
ISBN-10: 1350107956
Further Reading
The Photograph, A Visual and Cultural History - Graham Clarke
ISBN-10: 0192842005
PhotoWork: Forty Photographers on Process and Practice - Sasha Wolf
ISBN-10 : 1597114596
On Photographs - David Campany
ISBN-10 : 0500545065