POLITICS (PEARSON)
AS Course Outline
'The method of political science is the interpretation of life; its instrument is insight, a nice understanding of subtle, unformulated conditions.'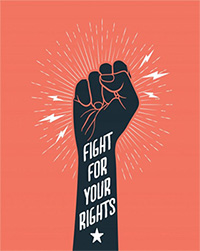 Why Should I Study Politics?
Politics is essentially the study of where power is located and how it is used. If you are interested about why there are certain laws in place, who put them there and why they are sometimes contested, then Politics is the right course for you.
The course will unravel the way power is weaves into the relationships forged by citizens, governments, multinational corporations and civil society.
What Topics and Questions Will I Study in AS Politics?
We will be looking at broad questions like whether the UK can be classified as a democracy, whether pressure groups can make a significant difference to legislation and how certain factors like race and age can influence voting patterns. The focus will remain on people and how they interact with core political issues.
What Skills Will I Gain by Studying AS Politics?
You will gain valuable essay writing skills, which focus on building your confidence in presenting a judgement at the start and using the body of the essay to justify this judgement.
You will learn about important theories of voting behaviour like rational choice theory and use these to advance your knowledge of the subject.
You will build confidence through debate (there will be plenty!) and even partake in a model election process.
You will learn to think critically about the news, and use the information gathered from the course to make sense of the wider questions you will be asked to address throughout the year.
What Careers can Politics lead to?
Politics is a hugely versatile course and can lead to a wide variety of careers including: Journalism, Diplomacy, Consultancy, Academia, Marketing, Researcher, Policy Advisor, Politician, Teacher, Charity Worker as well as opening doors for careers in Think Tanks and institutions such as the UN.
POLITICS (PEARSON) Summary of Content at AS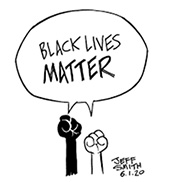 UK POLITICS - we discuss
Are referendums bad for democracy?
Has age replaced class as the most important factor in determining the outcome of general elections?
Did the Labour party under Corbyn become unelectable?
Are all pressure group tactics legal?
Is our electoral system unfair?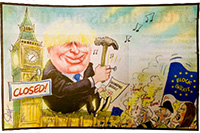 UK GOVERNMENT - we discuss
Does the constitution protect our human rights?
Should we abolish the House of Lords?
Is Parliament doing a good job of keeping the government in check?
Are prime ministers becoming too powerful?
Does the Supreme Court have any real power?
Suggested Preparation
The reading of broadsheet newspapers such as The Guardian and The Times. The Economist also offers students a strong foundation for creating comparative essays. Watching Newsnight, Sunday Politics and Question Time will display to students how to debate topical issues and use correct terminology also.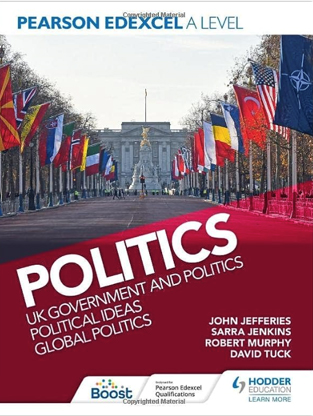 Core Textbook
Politics - UK Government and Politics, Political Ideas and Global Politics
ISBN-10: 1398369152
Introductory Reading
One of the issues we discuss is how easily the government are able to make laws that effect our everyday lives. The most recent law which has caused controversy amongst human rights lawyers is the Coronavirus Act 2020. Read the following article and make a spider diagram on the implications of the Act for our human rights.
The Coronavirus Act 2020: Unprecedented Powers, But Are They Necessary?
Further Reading
A History of Modern Britain
ISBN-10: 1509839666